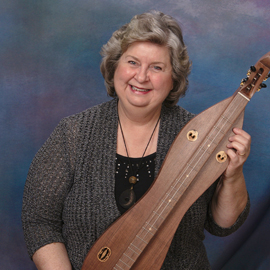 Jackie Armstrong
Mountain Dulicmer
I first fell in love with the sweet song of the mountain dulcimer while visiting Nashville Indiana. The beautiful music floated throughout the shops of Nashville and created a song in my heart for the past thirty years. I am the author of 7 Mountain Dulcimer tablature books and love to share the music I have discovered through the years in my books, CD and by teaching. I invite you to visit my web store page where you will find Appalachian, Celtic, Sacred Hymns, Christmas and old time music. I have been an instructor of DAD Appalachian dulcimer for over 14 years, and have taught at festivals and schools such as; Kentucky Music Week in Bardstown, Gateway Festival in Belleville Illinois, Western Kentucky, Lexington Kentucky, and several festivals in neighboring states. Contact me for workshops or mountain dulcimer books. www.jackiearmstrongdulcimermusic.com
Nancy Johnson Barker
Mountain Dulcimer, Ghost Stories
Nancy Johnson Barker has been teaching mountain dulcimer for many years and is known for originating the Kentucky Music Week and Kentucky Music Weekend music festivals and events. She bases her classes on traditional techniques and strums, both traditional and original music, intricate melodies that are simple to play, and innovative tablature that has been called the easiest to learn. Beginning classes will include tuning and care of the instrument as well as simple tunes and techniques including the 3-Note Trick. Beginning/Intermediate classes will include strumming and fingering, floating chords and beginning arrangements as well as some of Nancy's original compositions. Intermediate classes will include playing in harmony with other instruments, backing up other instruments and voices, and more intermediate original tunes and arranging for your club or group playing.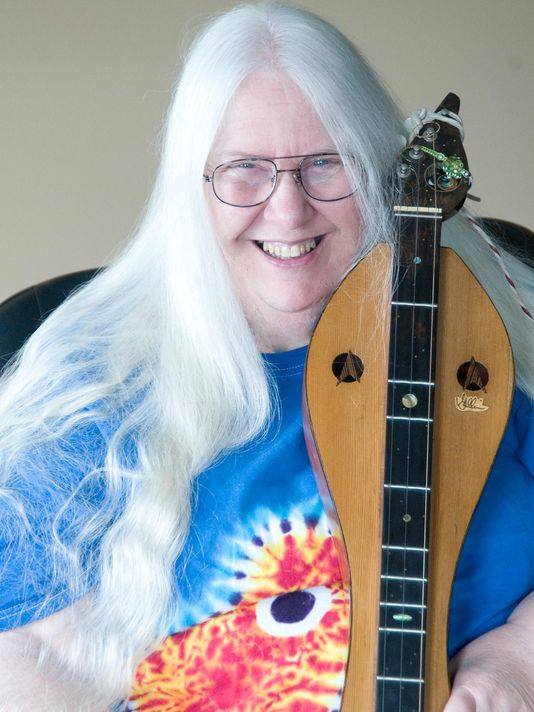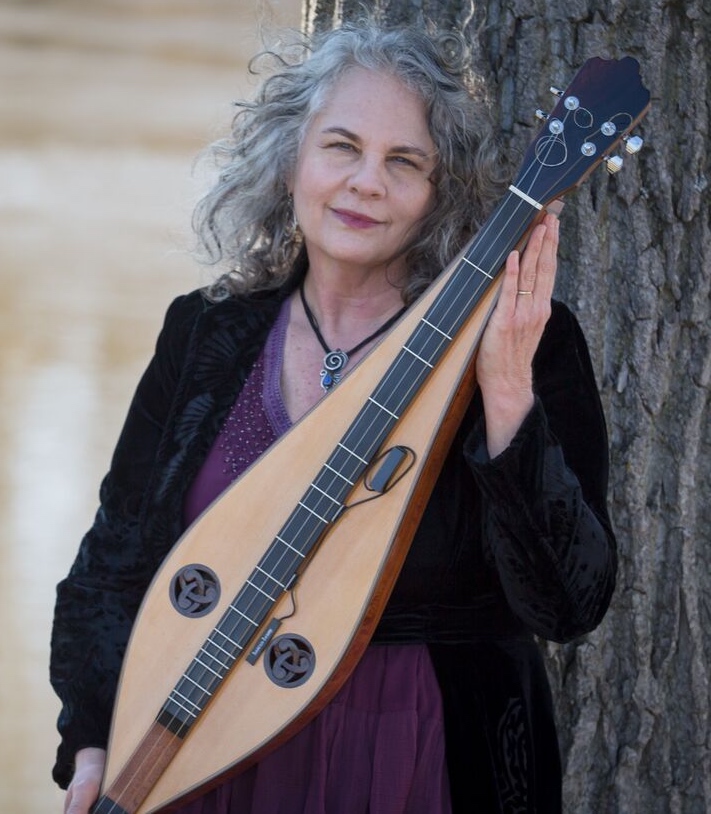 Ruth Barrett
Mountain Dulcimer
Ruth Barrett is an internationally known mountain dulcimer artist and singer who began playing in 1971, and is recognized as a pioneering contributor to the California mountain dulcimer renaissance of the 1970s and 80s, and to the U.S. Goddess Spirituality Movement. Ruth is best known for her specialized genre of music – songs that focus on magically themed traditional folk songs inspired by folklore, goddess mythology, celebration of women, and the spirituality innate in the natural world. Ruth's classical finger picking style on the mountain dulcimer, her arrangements of traditional Celtic folk music, combined with a powerful and beautiful voice, has enchanted audiences for over four decades.
As an experienced mountain dulcimer teacher, Ruth's accessible and supportive teaching style, plus her enthusiasm, has successfully taught thousands of people to play the mountain dulcimer, from private instruction to national folk festivals and music retreats. Collaborating with dulcimer builder and player, Joellen Lapidus, Ruth transcribed Joni Mitchell's dulcimer arrangements for the songbooks, Hits and Misses (Warner Bros. Pub.). Ruth's is celebrating her twelfth recording and 2020 CD release, Once and Future Amazons.
David Brooks has been playing guitar and banjo for 50 years. He first learned from the banjo player in "The Stephen Foster Story" in his hometown of Bardstown, KY. Five years later, David was the banjo player in that outdoor musical. For the past 15 years, he has played clawhammer banjo for the weekly contra dances in Louisville. He has taught banjo and guitar at Kentucky Music Week for the past 6 years and leads a monthly jam in Louisville. He has written occasionally for Banjo Newsletter, including interviews with Abigail Washburn, Evie Ladin and Bob Carlin. He has authored 11 Kindle ebooks of tablature for clawhammer banjo. He is active on the Banjo Hangout web site, writing tab for others and providing advice.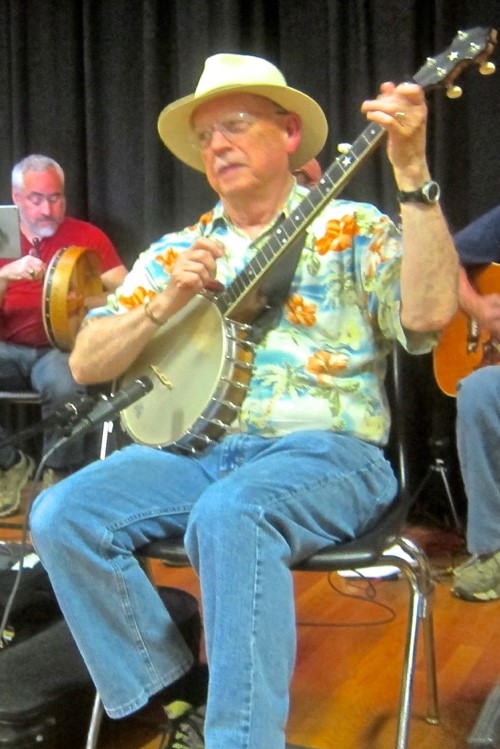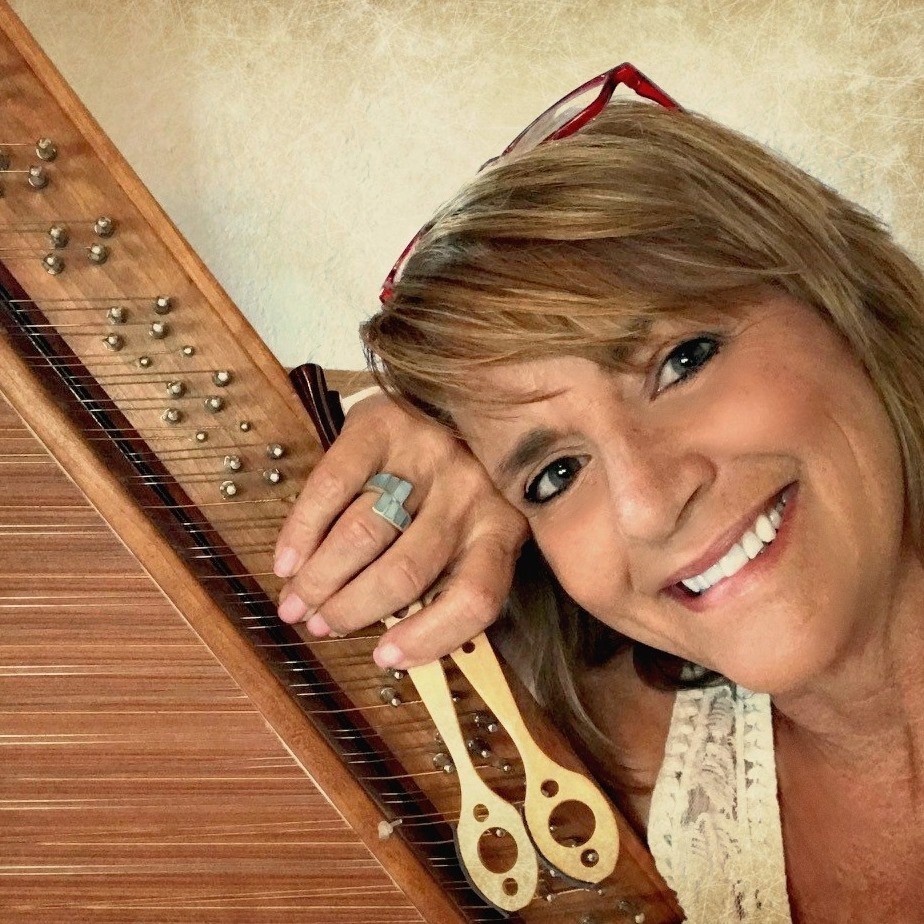 Phyllis Brown
Hammered Dulcimer
Phyllis Brown studied Music Education at Tennessee Tech University and was delighted when her father, Fred Woods, built both her first mountain dulcimer and hammered dulcimer.
Phyllis has always enjoyed teaching others what she has learned, and has taught and performed at numerous venues, ranging from city and county folk festivals, Old Time Festivals, weddings, fundraisers, Christmas celebrations, church services and special events.
Sue Carpenter
Mountain Dulcimer
Sue Carpenter bought her first mountain dulcimer in 1981 and was immediately captivated by its simplicity and challenged by its fingerpicking possibilities. Her innovative fingerpicking style has won her many awards as early as 1984. In 2005 she became the National Mountain Dulcimer Champion after placing second in 2003. Since 1983, Sue has taught and performed at various dulcimer festivals and camps from Maine to California.
As a teacher, Sue is well known for her challenging, highly organized and intensive methods, nurturing patience, and energetic enthusiasm mixed with a healthy dose of fun. As an instrumentalist, she is best known for her expressive style and exceptional technical ability.
Born and raised in Quakertown, PA, Sue likes to think that her love for the mountain dulcimer was rooted in the Pennsylvania Dutch Country even before she knew about dulcimers or their German zither heritage. After years of playing piano and organ, Sue finally felt "at home" when she picked up a dulcimer for the first time, knowing that this was the instrument she had been unconsciously searching for all her life.
You can tip Sue at her paypal.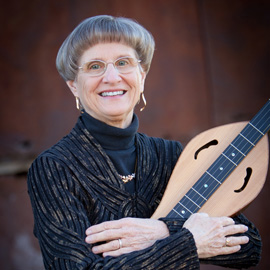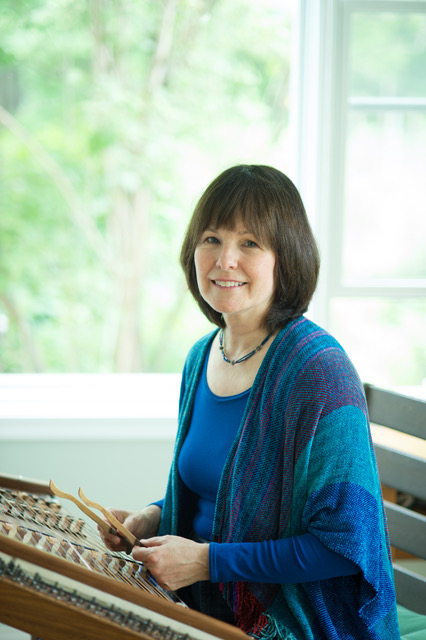 Jody Marshall
Hammered Dulcimer
Jody Marshall, a native of the Washington, D.C. area, grew up in a musical family. Enchanted by the sound and visual appeal of the hammered dulcimer, she developed a passion for the instrument and was soon playing everything from traditional jigs and reels to Mozart to the Beatles and beyond. Her performance credits include the White House, the Kennedy Center, and Wolf Trap's Filene Center for the Performing Arts.
Jody was a founding member of the popular folk trios, Ironweed and MoonFire, and also performed extensively with the award-winning ensemble, Connemara. She is also a popular dulcimer teacher, and has been on the faculty of many festivals and arts workshops across the nation and overseas, including Kentucky Music Week and Kentucky Music Winter Weekend.
The Washington Post describes Jody's music as "lovely, lively, and shimmering." She has several recordings to her credit, and is also the author of a book of Christmas music for the hammered dulcimer, as well as two books featuring dulcimer duets.
For more information, visit www.jodymarshall.net.
Jim Miller has been playing and teaching stringed instruments, including mandolin, for the past forty years. He has taught individual lessons at East Tennessee State University in the Bluegrass, Old Time and Country Music department as well as group lessons in an after school program for many years. He has also taught at week long music camps including Kentucky Music Week, Dulcimer U, John C Campbell Folk School, and The Swannanoa Gathering. 
Tip Jar:
https://www.paypal.com/donate?hosted_button_id=YWD5U4PR485GJ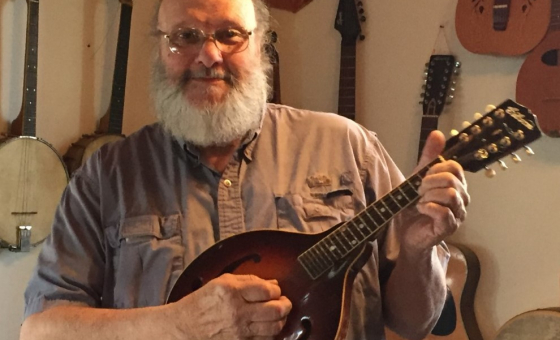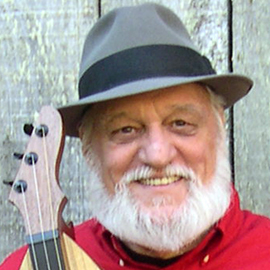 Don Pedi
Mountain Dulcimer
Don Pedi was born into a musical family in Chelsea Massachusetts. On weekends, his grandfather, who died before Don was born, would close his barber shop for business, and open his home in the back as a gathering place for family and friends to share homemade food, fellowship and live music. Don's grandfather played guitar, mandolin and banjo. Don's uncle Frank made his living singing and playing music. Another gifted singer is Don's dad. He'll burst into song at the drop of a hat.
To Don the sound of the dulcimer proved most alluring. In a conversation with Richard Farina, Don was convinced that someday he would get himself a dulcimer and play it. Contemporary performers like Bob Dylan, Tom Paxton, Patrick Sky, Joan Baez and others attracted Don to the Newport Folk Festival. While there he was exposed to traditional musicians like Frank Proffitt, Doc Watson, Mississippi John Hurt, Almeda Riddle and such that where a major influence on his musical tastes. By 1966 Don was traveling a lot. With Cambridge as a base, he lived for various periods of time in different parts of the country. In 1973, while living in the Colorado Rockies, Don met Tad Wright and Keith Zimmerman, a couple of musicians from Asheville, NC. After hearing Don play, they invited him to join them. He did, and they piled into Tad's 1969 Volkswagen mini-van and drove to North Carolina.
Martha Richard
Hammered Dulcimer
Many years ago when Martha was working at a local festival doing a weaving demonstration she heard a group of fellows playing the hammered dulcimer nearby. They were so talented—could she learn to do this? No musical skills! Later that winter there was an ad in the local newspaper describing an upcoming dulcimer weekend. There would be classes for beginners. She signed up and began a life-long love of playing music. Martha is now known for enthusiastically playing a variety of musical genres from toe tapping fiddle tunes to lovely waltzes. She loves to share the joy of learning to play with brand new players. The hammered dulcimer is a great instrument for adults. The student does not particularly need to read music but will eventually. Martha has taught at local dulcimer events in the Midwest including Kentucky Music Week, the Heartland Dulcimer Festival, the Ohio Valley Gathering, and the Evart Funfest. Students enjoy her casual and encouraging style. So many songs yet to play.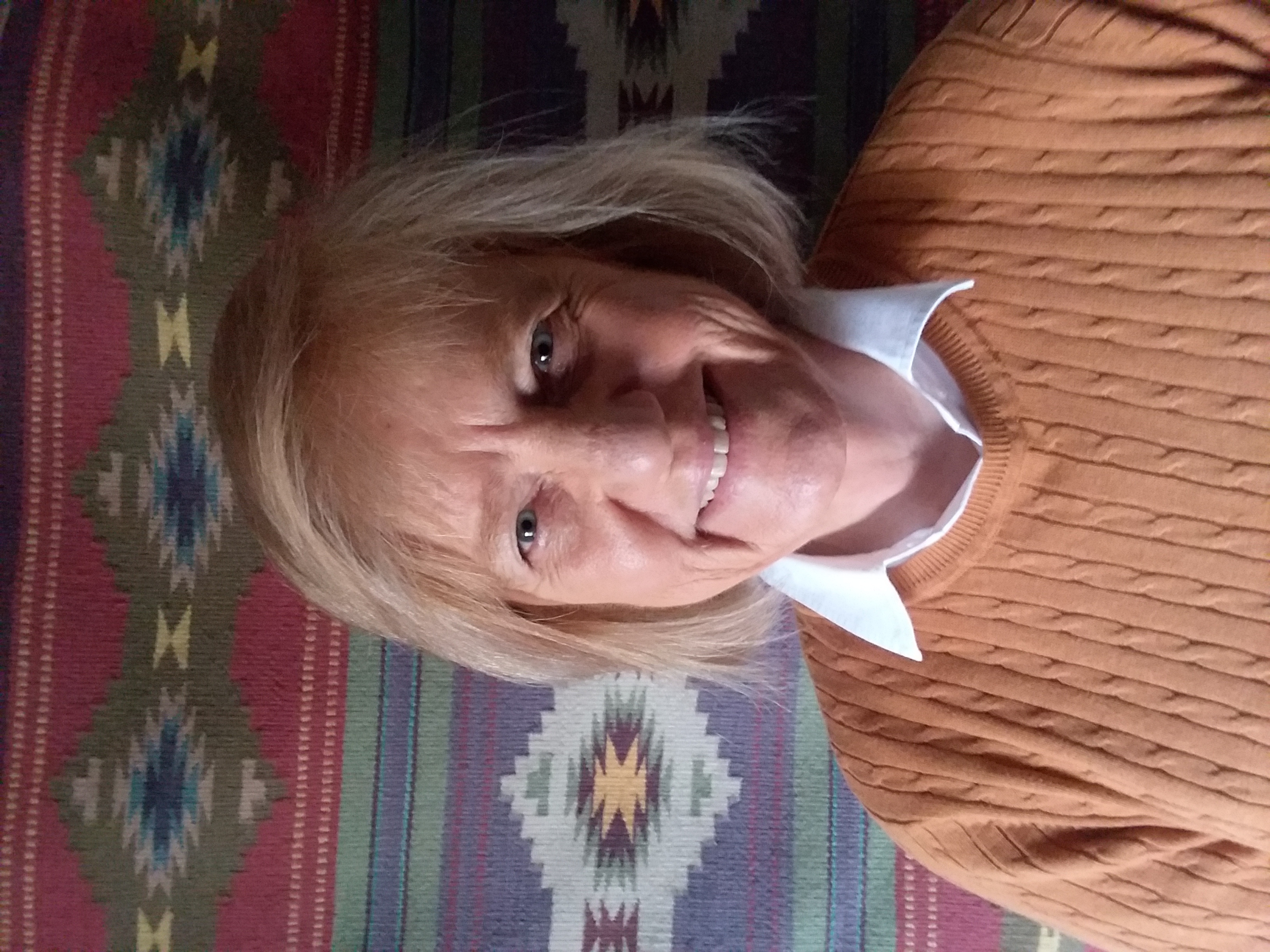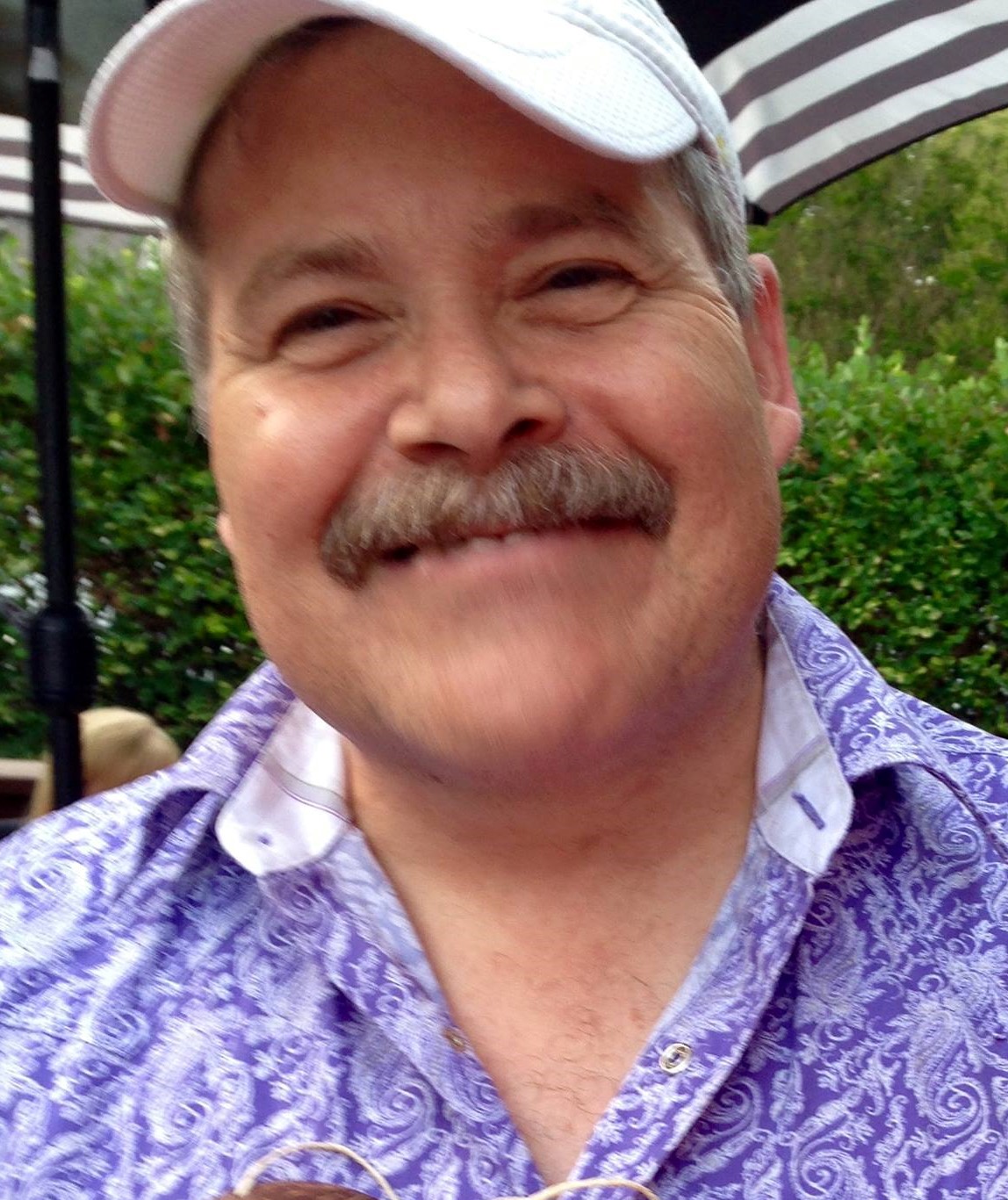 Martin Rollins
Visual Arts
Martin Rollins has worked extensively as a visual artist / educator for the Kentucky Arts Council's Artist-in-Residence program, The Speed Art Museum, The Asia Institute Crane House, The Kentucky Center, and Jefferson Community and Technical College. While most know Martin's landscapes and cityscapes in oil pastels, he also works in watercolor and other media as well.
Peter Madcat Ruth
Harmonica
Peter Madcat Ruth is a Grammy Award-winning virtuoso harmonica player based out of Ann Arbor, Michigan. But Madcat doesn't just play blues harp: he also sings and plays ukulele, guitar, high-hat, jaw-harp, penny-whistle, kalimba, banjo and other folk instruments from around the world.
Madcat's repertoire of styles includes Blues, American Roots Music, Folk Music, Jazz, and World Music.
Madcat tours with The Madcat Midnight Blues Journey, Chris Brubeck's Triple Play, and The Big Joe Manfra Blues Band, as well as doing solo performances.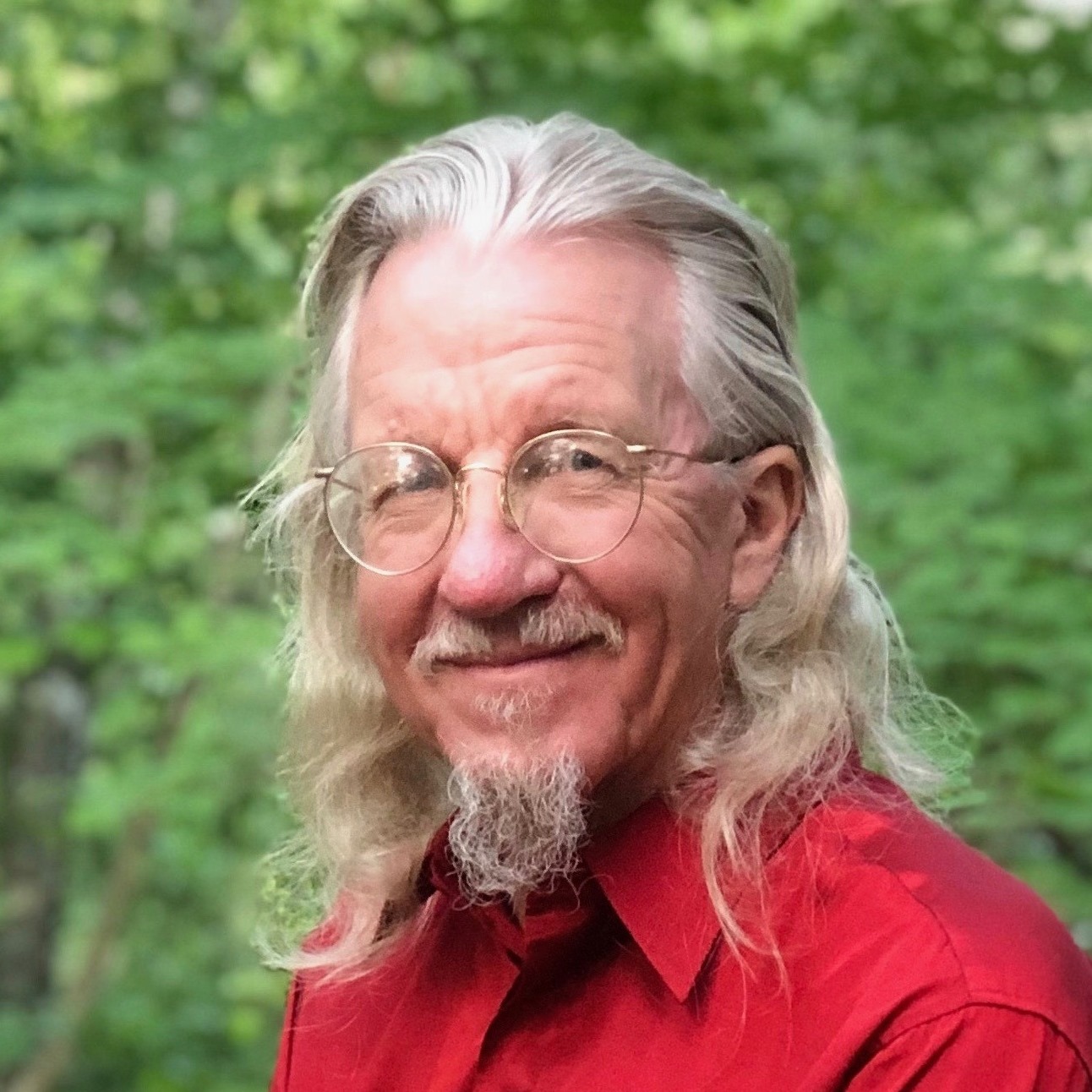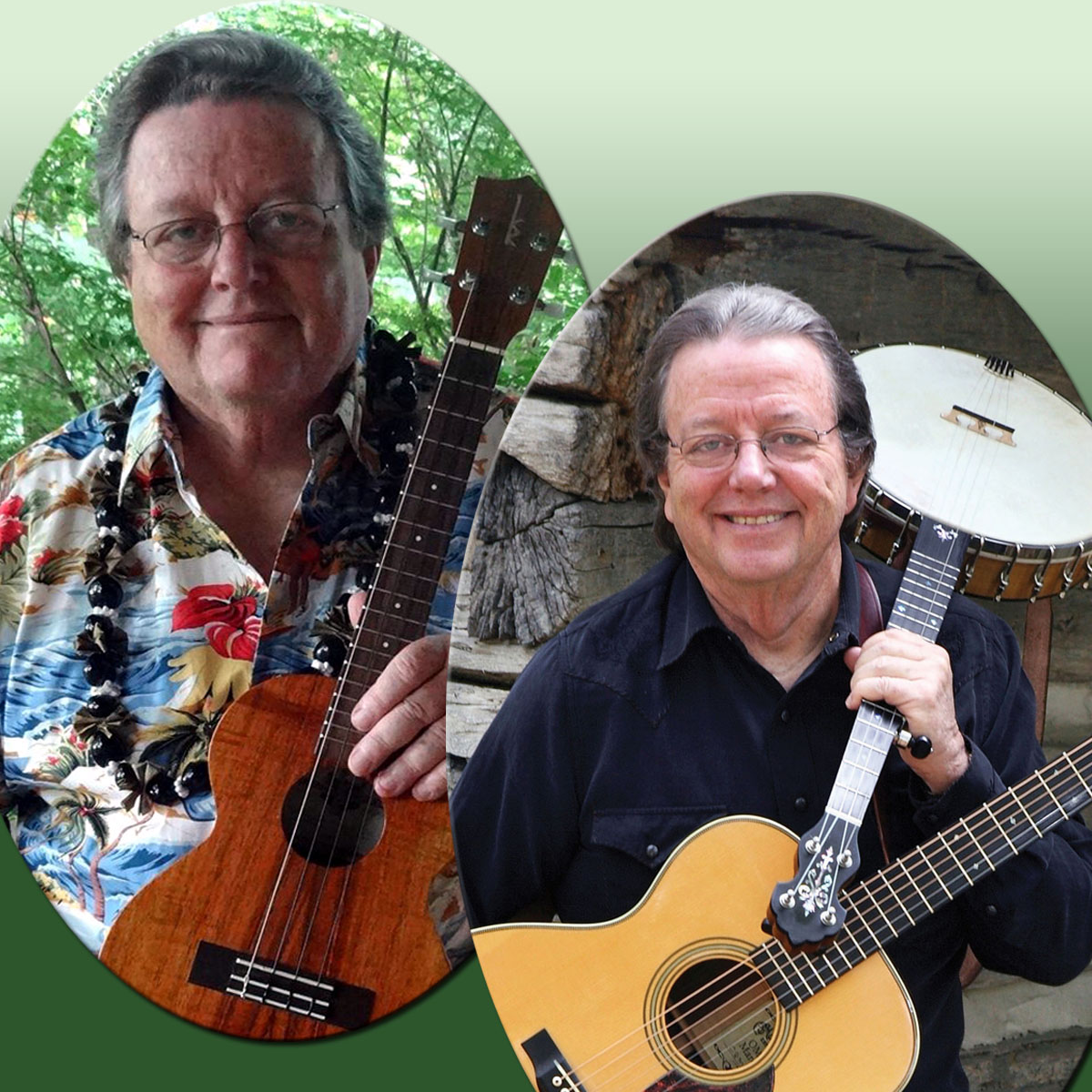 Steve Smith, from the Blue Ridge Mountains of North Carolina, has been a professional musician since 1965. He is an ASCAP award-winning songwriter, fingerstyle guitarist, old-time banjo and ukulele player. Steve lived and performed professionally with wife Ruth in Hawaii for 15 years (1975-1990). It was there he learned ukulele the Hawaiian way. His uke repertoire includes Hawaiian language, Hapa Haole (English lyrics with a sprinkling of Hawaiian words), and modern American popular music. He teaches workshops nationally at festivals and folk schools on ukulele, guitar, clawhammer banjo, recording, songwriting, copyrights & publishing, live sound reinforcement, and performing techniques. He performs and records with wife Ruth in the Acoustic Americana duo Steve & Ruth Smith. www.steveandruth.com
Steven K. Smith
Mountain Dulcimer
Steven K. Smith is an instrumentalist on the Mountain Dulcimer who has been learning, composing, performing and teaching since 1983. His first public performance as a dulcimer player occurred in Germantown in February 1984, during the Saturday night open mic at Dulcimer Doin's, which was then held at Camp Miami.  
While his music is rooted in the traditional Appalachian folk tunes typical for the dulcimer, he's reached out to other genres as well, including European classical music, Irish harp tunes, English country dance tunes and even to some pop music and the blues. He started composing nearly as soon as he started playing, and many of his compositions are featured on his albums.  
Steve is the 1989 Mid-East Regional Champion on Mountain Dulcimer, and has performed and taught mostly in the Ohio, West Virginia and Kentucky regions since the late 1980s. He has been a regular performer at the Ohio Renaissance Festival since 1992.
Discography:
Dandelions and Tulips 1993
Shaker's Fancy 1998 (now out of print but available on iTunes)
Elizabeth's Dream 2002 (now out of print but available on iTunes)
Under the Dogwoods 2006
Heard on High 2011 (Holiday Tunes)
Bibliography:
An English Country Garden 1996 (with companion CD)
Shaker's Fancy 1994 (Companion to the recording)
Elizabeth's Dream 2003 (Companion to the recording)
Under the Dogwoods 2007 (Companion to the recording)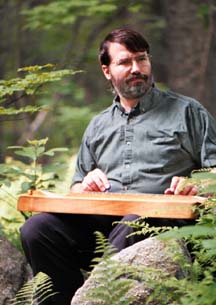 Bill Robinson
Hammered Dulcimer
I was born and raised around music all of my life.  My grandpa was a minister in a little country church in West Central Illinois where my grandma and grandpa's sisters played in church.  My grandma taught my dad to play the dulcimer and my dad taught me.  All my siblings played other stringed instruments, and I was fortunate being the youngest of five kids for them to teach me their instruments.
Over the years, I have played with many professional and not so professional musicians, but good people.  I was like a sponge.  I couldn't get enough.  
I've won numerous awards at performing, building hammered dulcimers, and teaching the hammered dulcimer.
I started composing music in the 1960's, and my first tune that I wrote was for my dad, "59 String Stomp."  Since the Covid, I'm working on #42.
Thanks to my wife, Ann, who has supported me and my music, our daughter, Monica, family and numerous friends make me who I am.  I'm forever grateful to have you carry on my heritage.  
Thank you everyone and enjoy.
Bill Robinson
Joellen Lapidus
Mountain Dulcimer
 Joellen Lapidus is one of the pioneers of contemporary mountain dulcimer playing, songwriting, instruction and building. She is the author of the updated 2nd edition of her classic dulcimer instruction book, LAPIDUS ON DULCIMER 2.
  She blends Appalachian, Indian, Arabic, jazz, classical, and pop musical styles to give the mountain dulcimer a new range of rhythmic, melodic, and tuning possibilities. Her instruments were known for their innovative shapes, exquisite sound hole and peghead inlay work. Her work influenced many of the dulcimer builders of the 70's and 80's. She introduced the dulcimer to Joni Mitchell and has also made instruments for David Crosby, Jackson Browne, Wendy Waldman, Garth Hudson and Harry Stiles.
   She has been a featured artist at multiple dulcimer festivals across the country, been written up in the LA Times, Dulcimer Players News, The London Telegraph, the BBC Online Print Magazine and has appeared on radio and TV. Her recordings include "Joellen Lapidus in Concert (2004)" and her first studio CD: "Dulcimer Music for the Pelican Ballet (2014)," a feast of dulcimer styles and moods accompanied by violin, viola, dumbec, spoons and jazz trumpet.
   Joellen currently teaches mountain dulcimer in West Los Angeles at McCabes Guitar Shop and on Zoom. She founded the Los Angeles Mountain Urban Dulcimer Club which now meets once a month on zoom. Joellen still makes dulcimers and does custom inlay in her shop in Culver City, CA, performs solo or with her trio The Urban Gypsies. You can hear performances at www.lapidusmusic.com and on Youtube.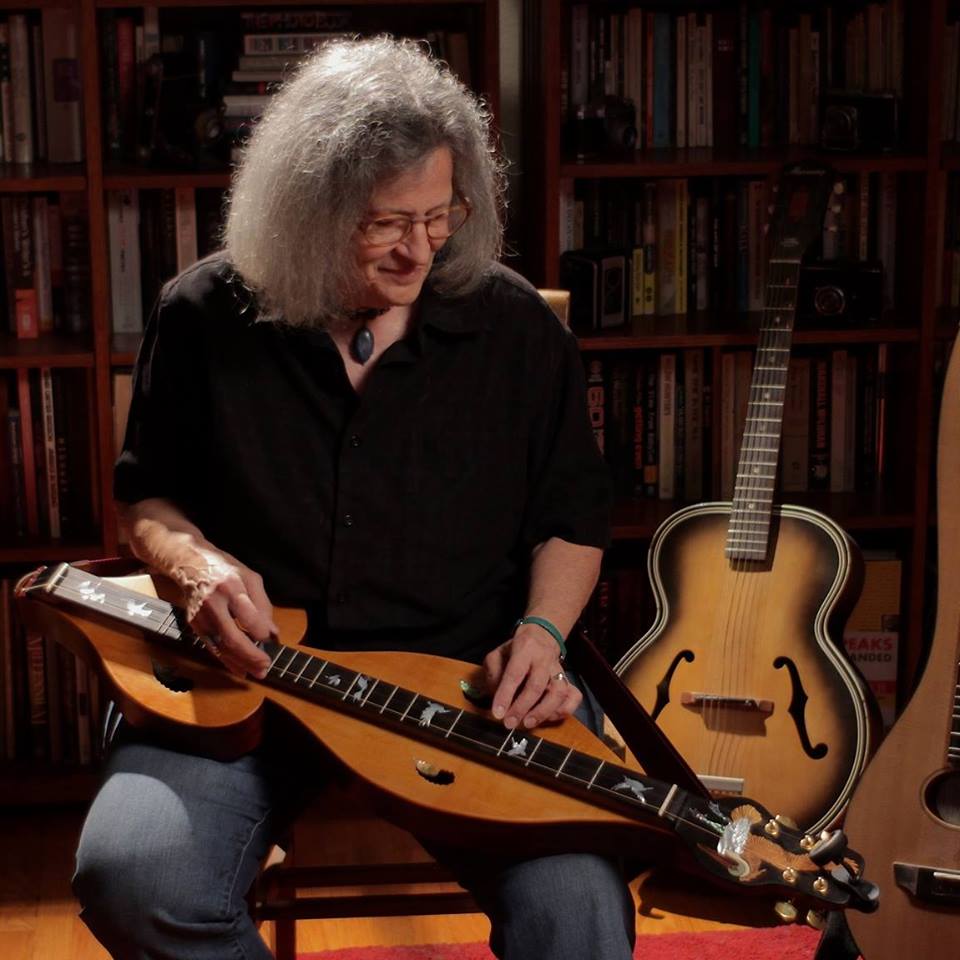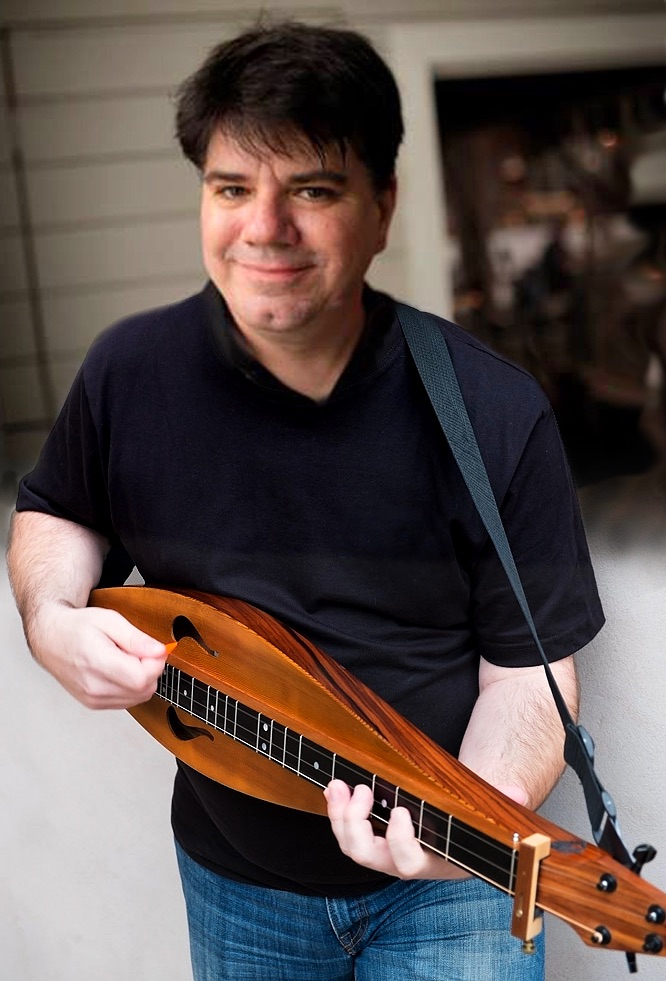 Butch Ross
Mountain Dulcimer
Butch Ross has been gleefully smashing disparate genres of music together for over ten years. Using the mountain dulcimer as a prism, he has used the instrument to conquer everything from Bach to the Beatles to Radiohead (and everything in between). His restless musical curiosity and virtuosity has made him an in-demand performer at many folk and dulcimer festivals both in the States and abroad.
Sue Massek
Singing and Storytelling
With five decades of performing experience, Sue Massek has performed as a solo artist and with The Reel World String Band throughout the USA, Canada, Italy, and Central America. She has three albums as a solo artist and seven albums with her band. Sue has worked in schools for over 30 years including residencies as an adjudicated artist for the Kentucky Arts Council's Teaching Artist Directory and VSA Kentucky. She was Kentucky's 1st community scholar and is now a Master Artist for the Kentucky Arts Council's Folk and Traditional Arts Apprenticeship Master/Apprentice grant program.  She apprenticed under Kentucky artists including Lily May Ledford, Clyde Davenport and Blanche Coldiron. Sue has worked as a cultural organizer for Kentucky Foundation for Women, Appalachian Women's Alliance and for the Kentucky Arts Council as a Circuit Rider.
Born in Kansas, Sue has called Kentucky home for nearly 40 years and is devoted to Appalachia and the people who live there.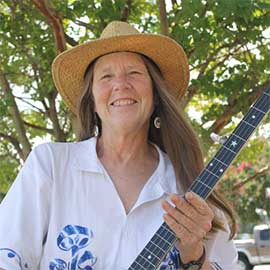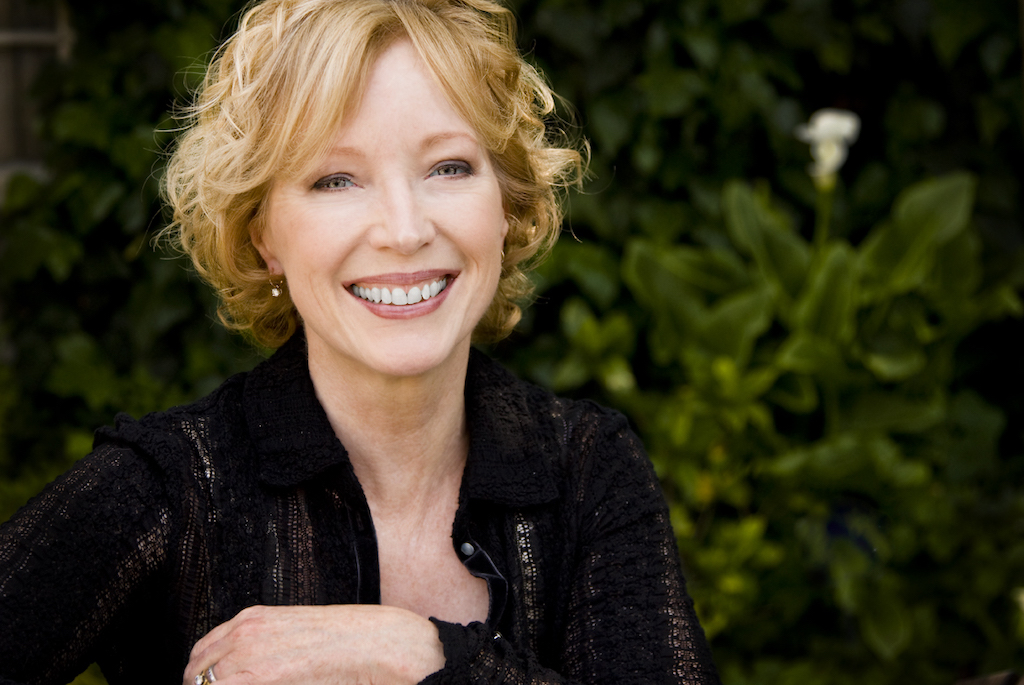 Award-winning recording artist, journalist and critically-acclaimed powerhouse vocalist, Susie Glaze has been called by Bluegrass Unlimited "...an important voice on the California Bluegrass scene" and by Roz Larman of KPFK's Folkscene "…one of the most beautiful voices in bluegrass and folk music today." A native Tennessean, Susie appeared on Broadway in Roger Miller's "Big River" and in California her work with Folk, Bluegrass and Americana production includes performing, recording, education, advocacy and journalism. "A flat-out superb vocalist... Glaze delivers warm, amber-toned vocals that explore the psychic depth of a lyric with deft acuity and technical perfection." LA Weekly. Susie co-produced the tribute show "Singing the Moon Up: The Voice of Jean Ritchie" in 2005 featuring Ritchie sons Jon and Peter Pickow, and in 2015 Susie was honored to be included on the Compass Records tribute album "Dear Jean - Artists Celebrate Jean Ritchie" alongside such artists as Judy Collins, Pete Seeger, Janis Ian, Tim O'Brien, John McCutcheon, Robin and Linda Williams and many more. "...with people like this to trust, my music will go on living, and soaring. And so will I." Jean Ritchie


Heidi Muller and Bob Webb
Mountain Dulcimer
Heidi Muller and Bob Webb cross the musical boundaries between original songs and traditional tunes, blending each other's influences from the Pacific Northwest to the Appalachian Mountains. They are both longtime mountain dulcimer instructors and performers living in northeast Oregon. In addition, Heidi is an award-winning songwriter and guitarist, and Bob plays guitar, mandolin, and cello. They have taught at many dulcimer festivals across the country, have released several CDs, and published a dozen books for dulcimer, guitar, and mandolin.
For more information, please visit heidimuller.com.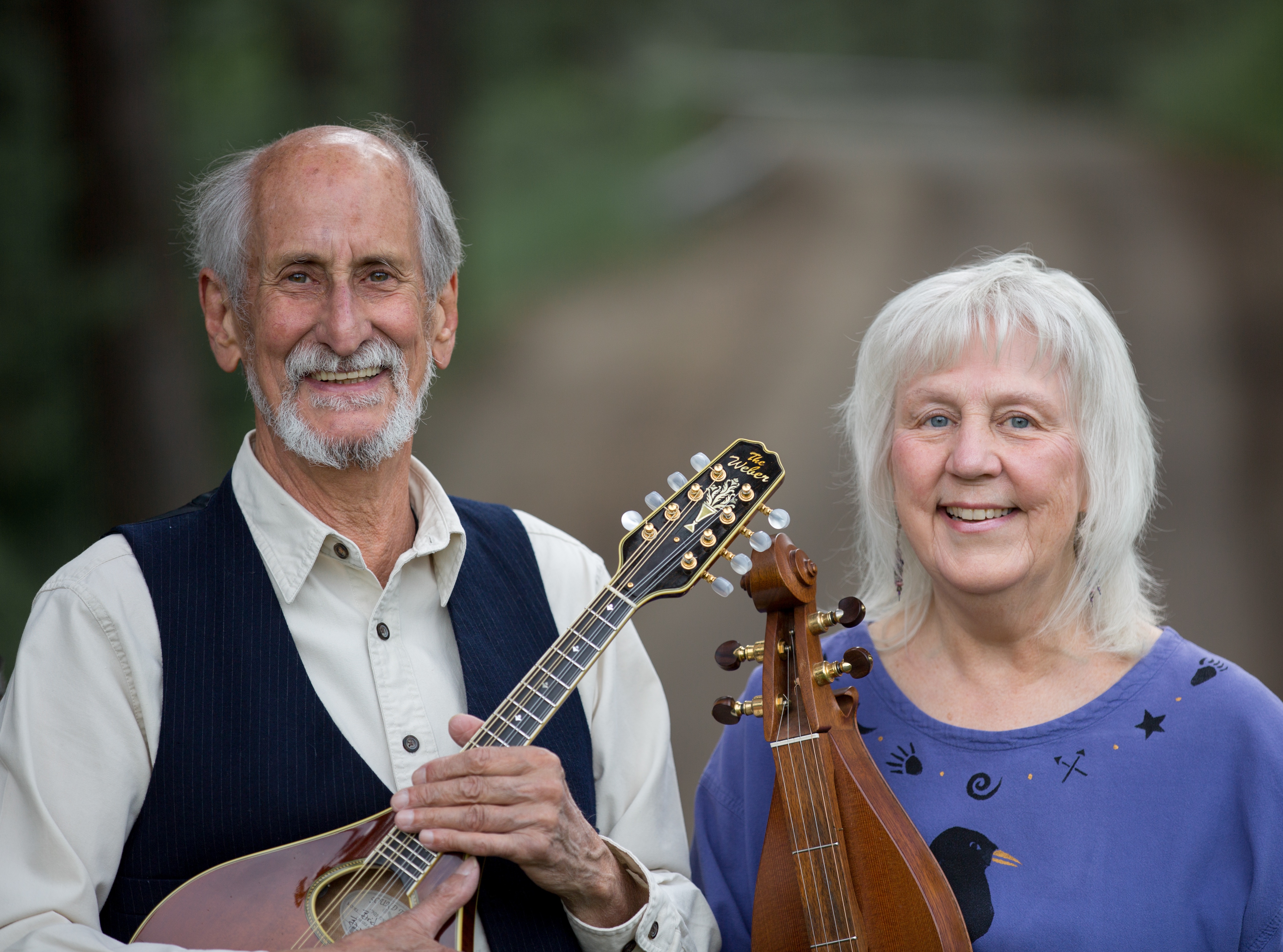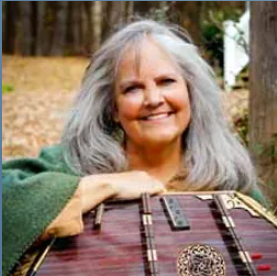 Ruth Smith
Hammered Dulcimer
A native North Carolinian, Ruth fell in love the with sound of the hammered dulcimer at an apple festival in the Blue Ridge Mountains. Her many years of classical training give her a special touch, and she is recognized for her delicate, expressive style. Dirty Linen Folk & World Music Magazine says "Ruth Smith's touch on the hammered dulcimer is absolutely magical, with exquisite phrasing, highlighting the range of the instrument especially on her own pieces." Ruth enjoys composing music especially for the hammered dulcimer and her compositions have been featured on NPR's All Songs Considered, SiriusXM Satellite Radio, PBS TV's Song of the Mountains and in Dulcimer Players News. A popular instructor, she teaches hammered dulcimer workshops at festivals and folk schools throughout the country and is the author of From Heart to Hands and Touch of Grace, hammered dulcimer instructional books of her compositions and arrangements.
Tip Jar: https://www.paypal.com/paypalme/SteveandRuthSmith