Overview
This lesson includes two fingerpicked versions of the Hebrew song, Hineh Ma Tov.  The words are from Psalm 133 from the Hebrew Bible, and translates as, "Behold how good and pleasant it is for brothers and sisters to sit together in unity". I will teach you how to pronounce the Hebrew words correctly. The words are simple. Do not be afraid.
This lesson is for advanced Beginner/Intermediate players and meant to build upon Ruth's left-hand technique from LESSON TWO and THREE. Some basic understanding of reading dulcimer tablature is an advantage (ability to read musical notation not required). 
We will be in a C-G-C Mixolydian tuning for the "waltz" ¾ time version, and in C-G-Bb Aeolian tuning for the "dance" version. If you don't wish to tune your dulcimer a step lower after this lesson, feel free to return to the D-A-D for Mixolydian, and D-A-C for Aeolian. Use the same tablature to play. 
For the "dance" version of Hineh Ma Tov you will need to have the 6 ½ fret on your dulcimer. 
Course Contents
Available in days

days after you enroll

Handouts
Available in days

days after you enroll

Video Lessons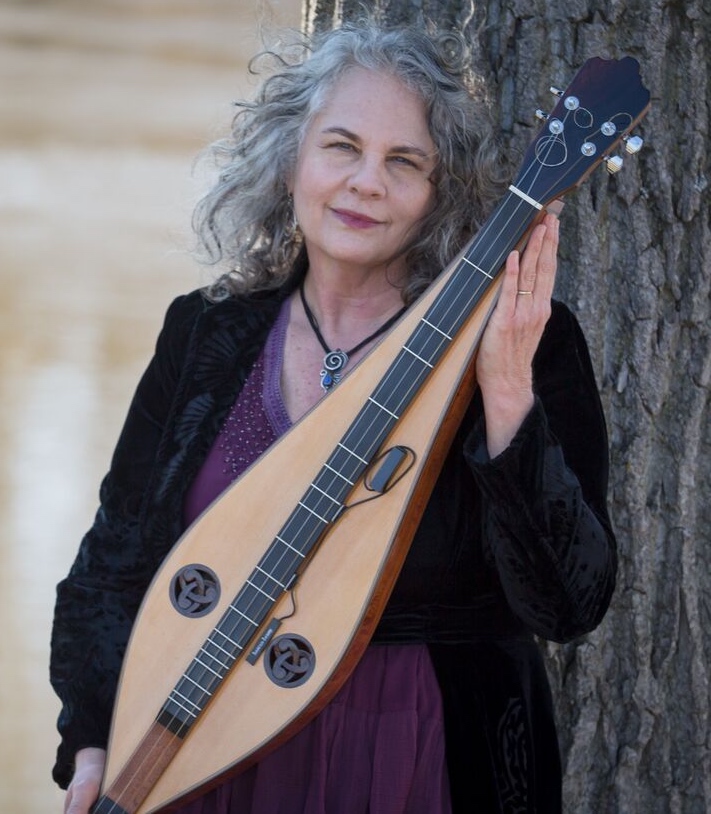 Ruth Barrett
Mountain Dulcimer
Ruth Barrett is an internationally known mountain dulcimer artist and singer who began playing in 1971, and is recognized as a pioneering contributor to the California mountain dulcimer renaissance of the 1970s and 80s, and to the U.S. Goddess Spirituality Movement. Ruth is best known for her specialized genre of music – songs that focus on magically themed traditional folk songs inspired by folklore, goddess mythology, celebration of women, and the spirituality innate in the natural world. Ruth's classical finger picking style on the mountain dulcimer, her arrangements of traditional Celtic folk music, combined with a powerful and beautiful voice, has enchanted audiences for over four decades.
As an experienced mountain dulcimer teacher, Ruth's accessible and supportive teaching style, plus her enthusiasm, has successfully taught thousands of people to play the mountain dulcimer, from private instruction to national folk festivals and music retreats. Collaborating with dulcimer builder and player, Joellen Lapidus, Ruth transcribed Joni Mitchell's dulcimer arrangements for the songbooks, Hits and Misses (Warner Bros. Pub.). Ruth's is celebrating her twelfth recording and 2020 CD release, Once and Future Amazons.
Explore other courses featuring Ruth: